HOW IT WORKS

Give and Take provides the connection.
Imagine a place where you can trade all the things that you don't need for what you really want without much effort and using just your phone. The app match your offers with your desired items and provide everything you need to complete the trade.

It's just 4 simple steps:

Register
Just add everything you have to trade in a few seconds. Use your own phone to take pictures and submit the items. Don't worry about listings and advertisement, the app will place the offers for you.

Choose
Select all the products you need or might want in a game-like interface. Browse through all offers, filter by category or search for specific product. Everything you select will be add to your Wishlist.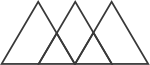 Match
That's when the magic happens! After submitting your products and choosing offers, the app will match common interests and ask if you want to proceed with the proposed trades. You can have multiple offers and pick what's the best trade for you.

Trade
After confirming the trade from the proposed match, it's time to plan the meeting with the other user. Since you both want each other's item, this is the easiest part. And your details will only be showed after the confirmation, so no worries. That's also a good way to make new friends.